You´re probably buying a phone case in order to protect your new investment … that's what cases are for, right? The reality is that most of us pick our tech accessories to blend seamlessly with our own personal style and we want to get it JUST RIGHT (I mean you wouldn´t dream of pairing socks with sandals, would you?)
We´ve compiled a list of phone cases to perfectly complement your yellow iPhone, so you´ll never have a ´Damn, that doesn´t go…´ moment again!
Best cases for yellow iPhones (quick summary) – start eyeing up Rhinoshield´s ´Black CrashGuard NX´ if you´re after something simple and protective. Looking for something cute and trendy? Give 'SPACE Park' by Strawberry Cases a whirl. Love all things customized? Go check out the ´Custom iPhone Case´ by Casetify!
´Iridescent Gems´ by Case-Mate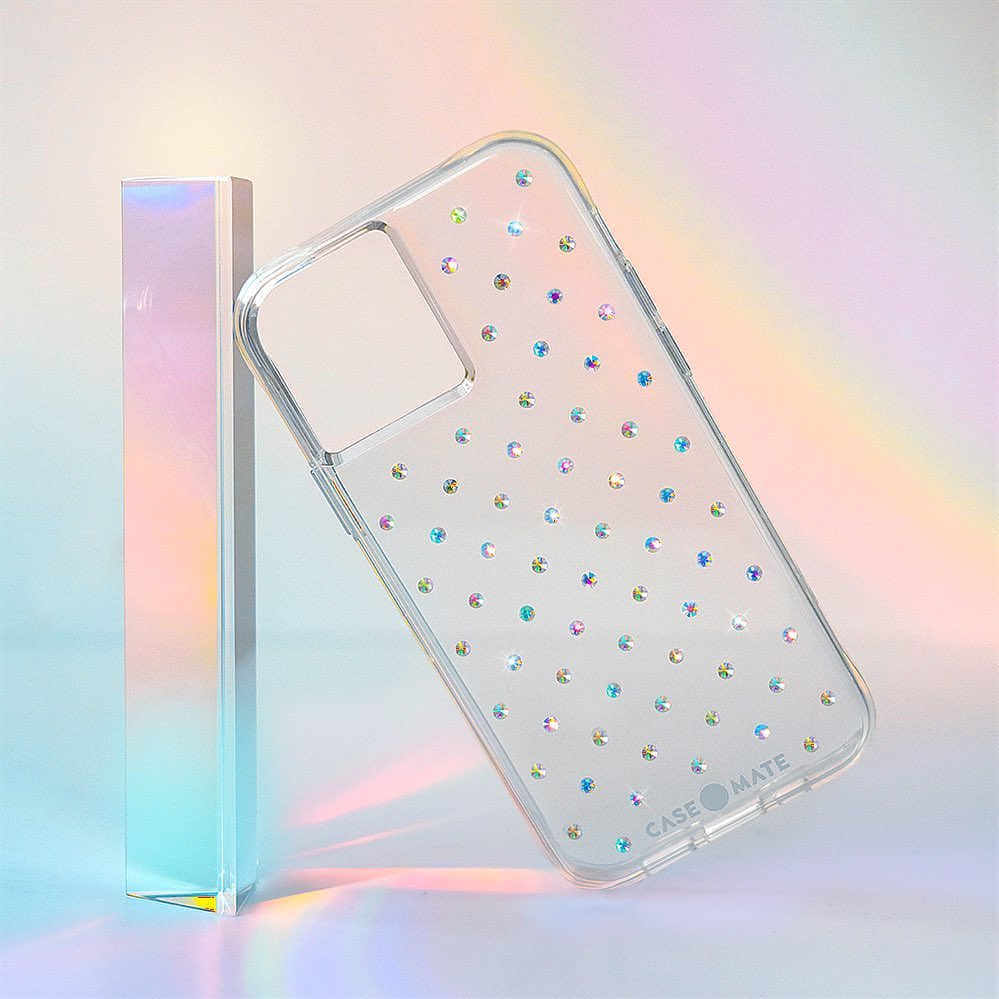 Shine bright with this super cute design by Case-Mate. This transparent case will allow you to proudly show off your new phone´s yellow hues, while the embedded gems will give it an enviable sparkle.
All Case-Mate products are super protective, so don´t worry about having to compromise protectiveness for the sake of style!
BEST FOR – those obsessed with all things glam / sparkly
´Symmetry Series´ Clear Case by Otterbox
No phone case list is complete without a clear case in its ranks, and this one´s an armored tank! Otterbox´s ´Symmetry Series´ are their slimmest offerings by far but STILL meet military grade protection criteria!
This case will allow you to show off your precious yellow iPhone AND should put an end to those recurring nightmares about smashed screens (or is that just me?)
BEST FOR – adventurous types
´SPACE Park´ by Strawberry Cases
If you´re looking to stray away from the mainstream, you should definitely check out Strawberry Cases. Their SPACE Park case features a little retro astronaut dangling from the Apple logo and is OH-SO-CUTE.
These guys are fresh faces on the phone case scene, but they strike the perfect balance between cute (not too cutesy) and trendy (not too showy or OTT).
BEST FOR – those who are looking for something a little different
´Custom iPhone Case´ by Casetify
Want to design your own case? Casetify´s custom case builder should be your first port of call! Choose from 4 different ´styles´ of cases and the full gamut of colors. You can also write literally whatever takes your fancy on the back in a whopping 17 different colors!
Considering the level of customization available, your Casetify case is sure to be the Bonnie to your yellow iPhone´s Clyde!
BEST FOR – arty types 
´Honey Jupiter´ by Kroma Cases
Kroma´s cases are a refreshing mix of fun and funky. The ´Honey Jupiter´ is a playful spin on the ever popular ´marble´ phone case, and the heady yellow design is sure to set your yellow iPhone alight (not literally, obviously!).
This case consists of an interchangeable ´backplate´ and ´frame´, so you can switch your case up according to your mood / outfit.
BEST FOR – those with an alternative vibe
´Clear Eco-friendly with Black Ridge´ by Pela Case
Perfectly frame that luscious yellow iPhone with one of Pela´s clear cases; the color will ´pop out´ even more when nestled in a black frame.
ALL Pela´s cases are 100% compostable so this is the obvious choice if you´re not looking to contribute to that ever-growing mountain of plastic!
BEST FOR – eco-conscious buyers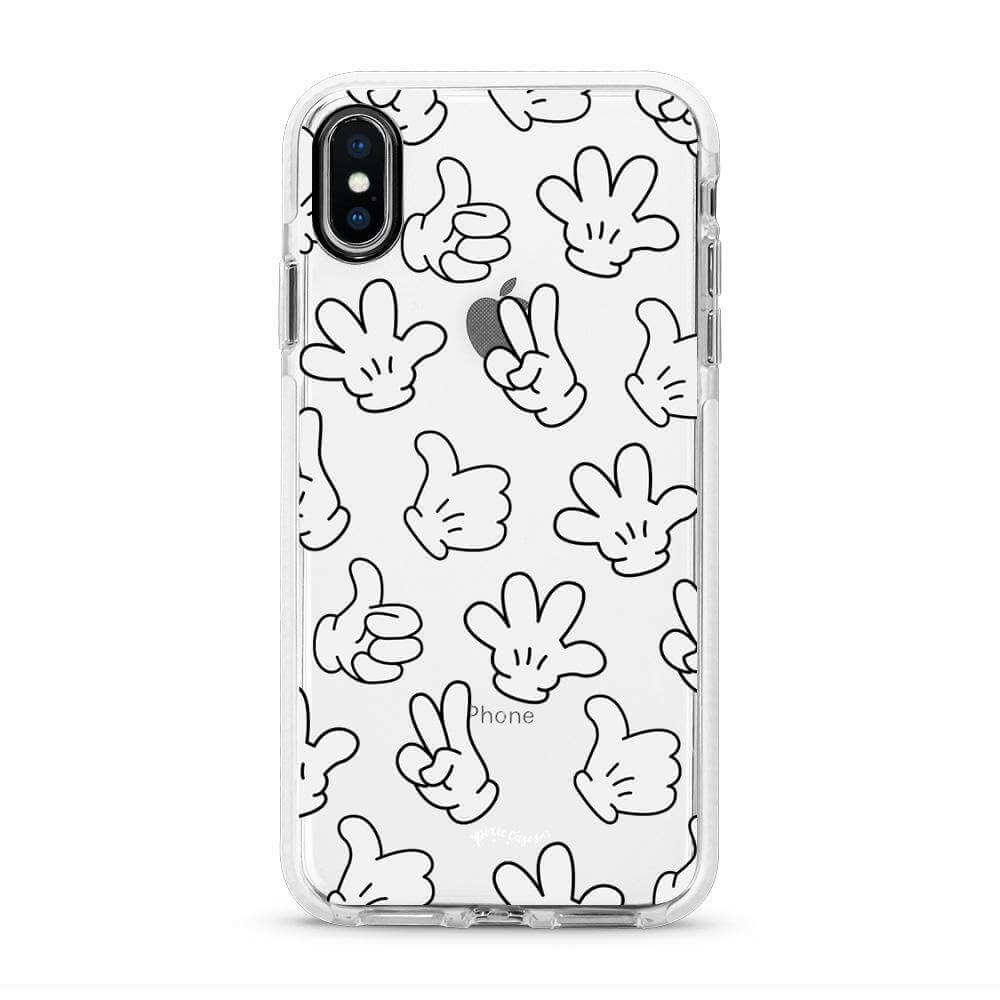 Another relative newcomer which managed to elbow its way onto this list (their designs are just too cute to not give them a mention)! Pixie Case´s ´Oh Boy´ will give your yellow iPhone a playful look, and what self-respecting Disney fan doesn´t secretly want Mickey Mouse´s hands (or paws?) all over their phone?
Due to high demand the Pixie Cases store closes regularly to catch up on orders, check out their Instagram for latest updates.
BEST FOR – Disney fans
´CrashGuard NX´ by Rhinoshield
The ´CrashGuard NX´ is a little different from the other cases on this list (and we mean that in a good way!); it´s literally a bumper that fits around the edge of your phone. Don´t think that you´ll have to sacrifice protectiveness though, this case withstands drops of up to 11 feet (with names like ´Crashguard´ and ´Rhinoshield´ is this really a surprise?)
If that weren´t enough, the case is also FULLY CUSTOMIZABLE; Rhinoshield give you the option to choose between an astounding 22 colors, and that´s just for the buttons!
This is the obvious choice for those who are looking to show as much phone as possible while at the same time keeping their device well out of harm's way.
BEST FOR – those who like to show a little skin
´Hula Girl´ by Talk & Tell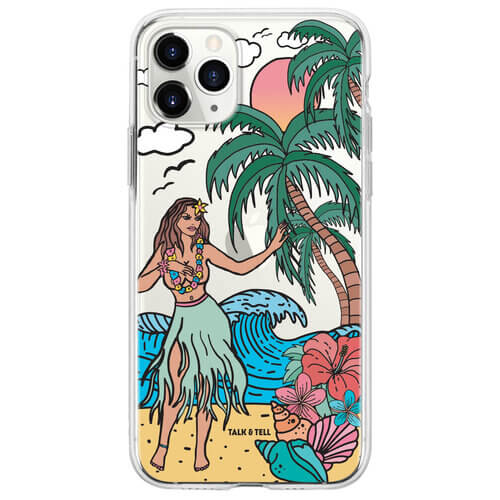 This quirky case looks its absolute best when wrapped around a yellow iPhone! Don´t believe us? Go give Talk & Tell´s Insta page a quick eyeball (and please don´t blame us if you end up buying more than one case!)
Talk & Tell is a small business from the UK, but don´t fret, they do indeed ship worldwide!
BEST FOR – beach bums
Erika is a Mexico City based stylist and self-confessed phone case fanatic! She´s been building up her case collection ever since she got her hands on her first iPhone! Her husband reckons that she has more cases than she does clothes!