So, you´ve just treated yourself to a brand, spanking new white iPhone. You´re probably feeling pretty chuffed right about now (I know I would be)!
The next step? To find that box-fresh device a case and ASAP (you wouldn´t want it to get scratched, would you?)
But worry not, you won´t have to spend hours trawling through Amazon; we´ve compiled a list of 10 phone cases that are sure to make your white iPhone stand out from the crowd!
´Clear Eco-Friendly Case´ by Pela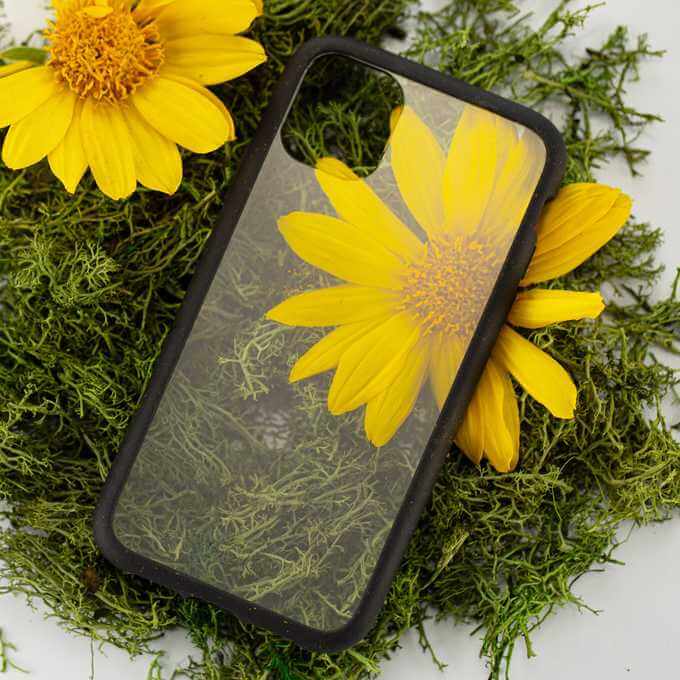 ´Eye See You´ by Talk & Tell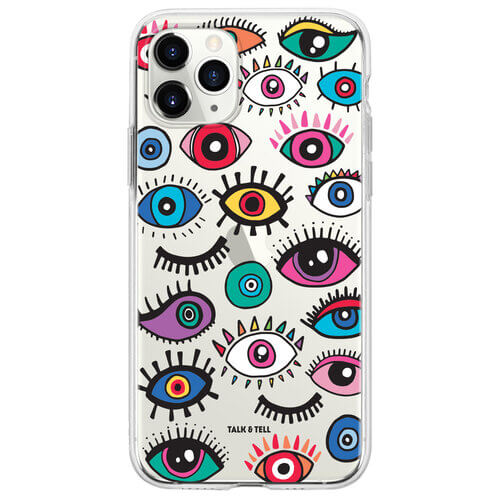 Haven´t heard of Talk & Tell? Just trust me when I say that they´re well worth checking out! Owner Chloé is a graphic designer by trade and her funky designs perfectly blend the latest trends with her own unique style.
Talk & Tell cases are mostly transparent, so they´ll be nothing short of eye-catching when paired with your white device (especially the quirky ´Eye See You´)!
These guys are a small company based in the UK but have already shipped to a whopping 70+ countries around the world!
´Super Thin iPhone Case´ by Peel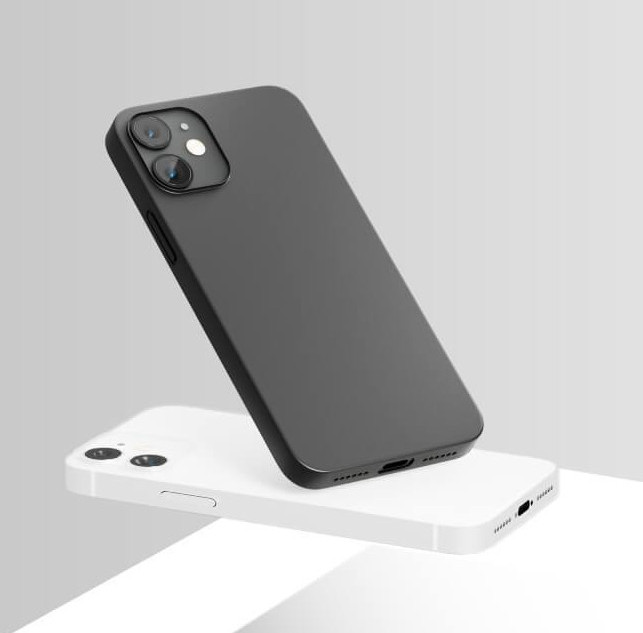 Ok, I admit it, this case will actually cover your iPhone in its entirety, BUT it comes in pretty much the EXACT same shade of white. Just think of it as the chameleon of phone cases!
Peel are so committed to mimicking the exact look of your phone that their cases have nothing in the way of branding (not even a scribble tucked away in the corner!)
Not only that, but they´re super slim (well, the name does kind of give it away!), 0.35mm to be precise!
´Presidio Perfect Clear´ by Speck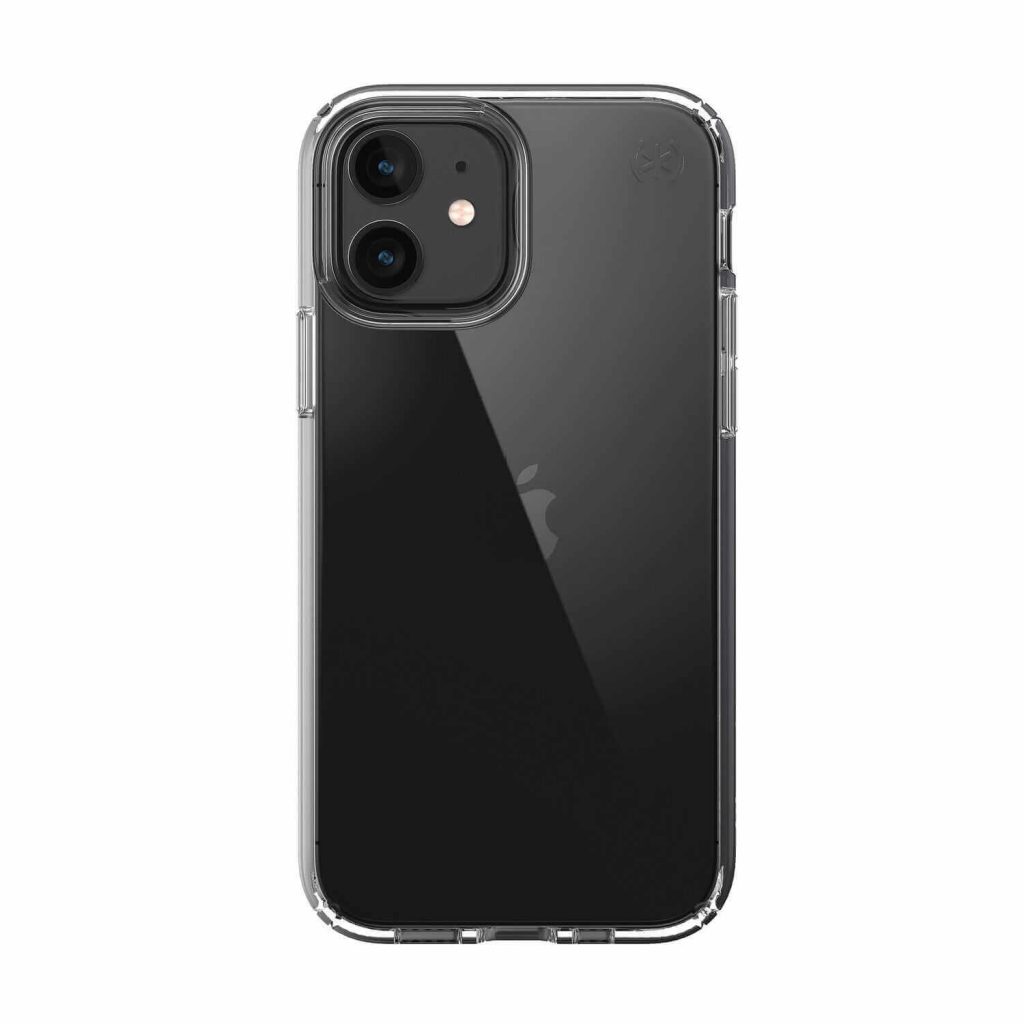 This one´s for the Speck fans (´speckies´ ?). The Presidio Perfect Clear does exactly what it says on the tin (yep, it´s crystal clear), so you don´t have to worry about blemishing that picture-perfect white!
And that´s not all, this case is also SUPER protective! Speck claim that it withstands drops of up to 13 feet! Wow!
All Speck´s recent designs are also infused with their special ´anti-microbial´ technology, ´Microban´, so you´ll no longer have to worry about those pesky germs!
´Alien Invasion´ by Strawberry Cases
New kids on the block Strawberry Cases are making waves with their winning combo of cute and stylish!
If you´re in the mood for something lighthearted then you need to check out their ´Alien Invasion´ case. Don´t worry, these little green men come in peace, they´re just feeling a little peckish!
If you´re after something a little different, you´d do well to check our their website. Just don´t blame us if you leave with more than one case!
´CrashGuard NX´ by Rhinoshield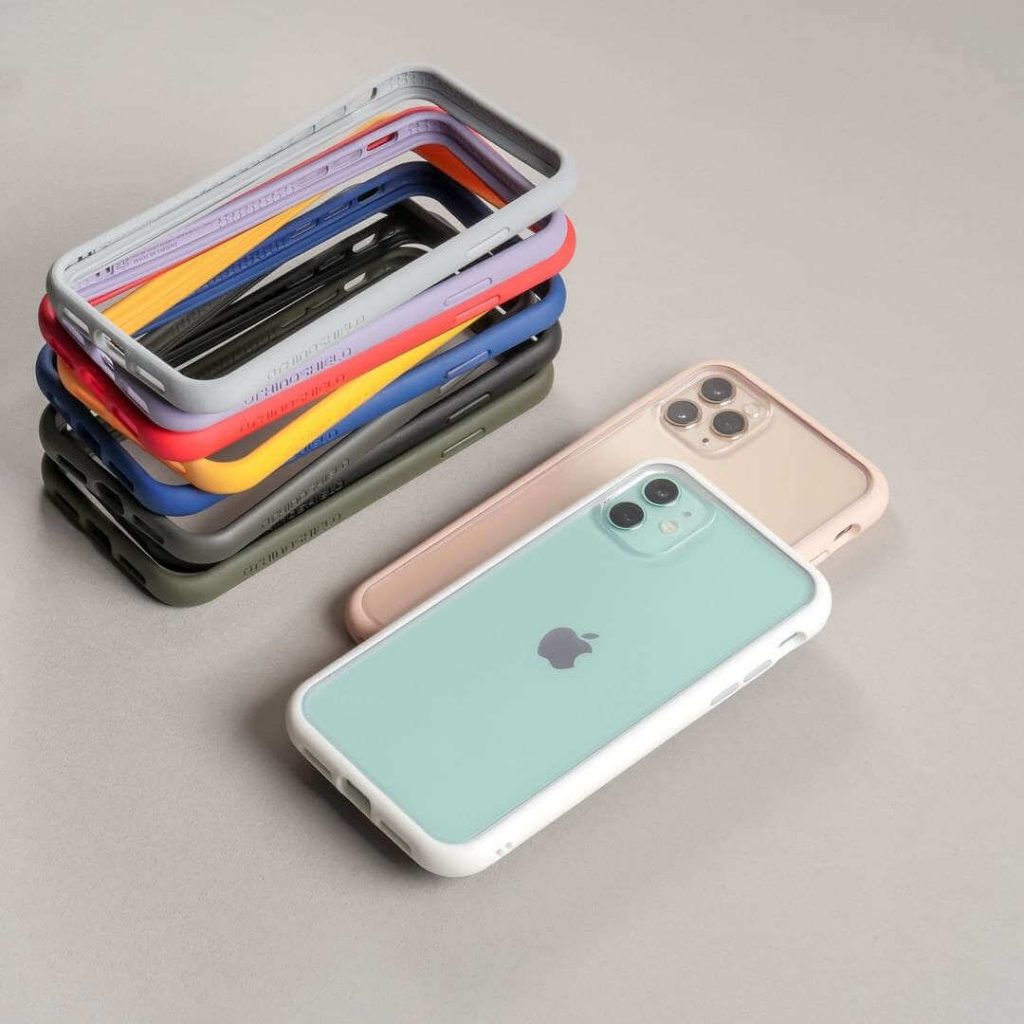 I go on and on about this case, but honestly, it´s just too cool! It´s actually just a frame (yes, that´s right, it only covers the side of your phone), which means your white iPhone will be on display for all to see!
And, yes, this case is SERIOUSLY protective; it´s built with Rhinoshield´s epic ShockSpread technology and withstands drops of up to 11 feet!
And if you´re having a timid day and don´t want to show so much skin? No problem! You can pair the GrashGuard NX with one of Rhionshield´s vast selection of ´backplates´!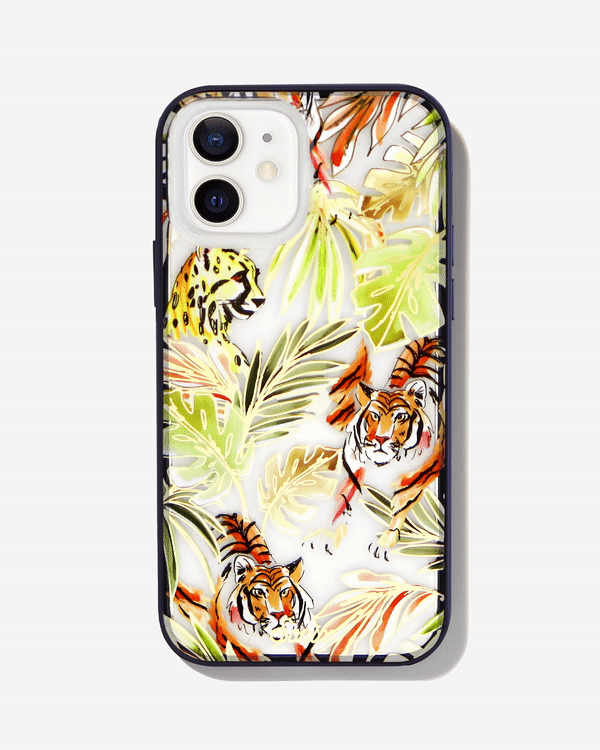 Welcome your new iPhone to the jungle with this fun design by Sonix; the jungly greens and browns will make the white of your new iPhone pop out just that little bit more. The little tiger illustrations are also SUPER cute!
Sonix is one of my very favorite brands as their cases always look EVEN BETTER in person (I´m sure we´ve all been victims of clever product photography at some point in our case-buying careers!)
´The force is strong with this one´ by Pixie Cases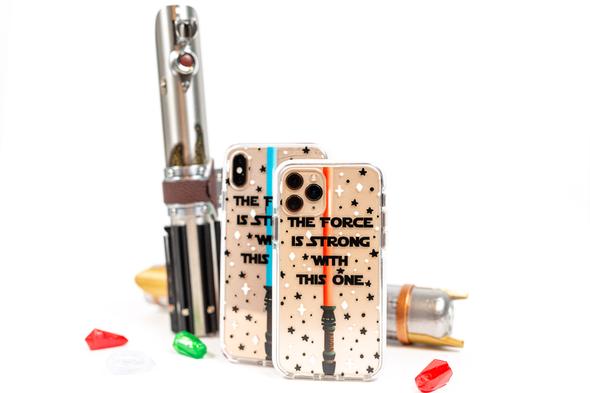 Here´s one for all you Star Wars fans! This inter-galactic offering was spawned from the Death Star and will protect your phone in low-gravity conditions, vortexes and black holes.
Ok, I might be exaggerating a little, but what´s not to like about this cool lightsaber design? If you´re the phone-dropping type, you can even pair it with a Chewbacca or Baby Yoda (super cute) popsocket!
Pixie Cases regularly close their store to keep up with orders (not surprising given that their cases are able to survive the wrath of a black hole), so be sure to check their Instagram for the latest updates!
´Mental Health Warning´ by Urban Sophistication
Urban Sophistication is the brainchild of Israeli siblings Elad and Neta Yam who skyrocketed to phone case stardom with their alternative take on social media / modern society.
´Social media seriously harms your mental health´ is one of their hallmark designs and, kind of ironically, was made popular on (you guessed it!) social media.
This should be your case of choice if you´re big into social media and irony!
Do you remember those crazy British guys who dropped their phone from a 45-foot crane? Well, they´re the brains behind Mous, and they boast some of the most protective cases on the market today.
Get your iPhone a case from Mous´ ´Clarity´ series and never be worried about scratches / cracked screens again! Oh, and the back is transparent, so you won´t be covering your iPhone´s sleek design either!
That´s all folks! There´s quite a lot of variety on this list so hopefully you´ll be able to find the phone case you´ve always dreamt of!
Still not sure (don´t worry, choosing a case is tough!)? I highly recommend you check out our most popular article – Cute / Stylish Phone Case Brands: The Ultimate Guide
Erika is a Mexico City based stylist and self-confessed phone case fanatic! She´s been building up her case collection ever since she got her hands on her first iPhone! Her husband reckons that she has more cases than she does clothes!